John Hartson
Having played for a number of top English and Scottish clubs, John's contribution to soccer cannot be overemphasized. In his prime, he would bull defenders with the grace of a gazelle. Physically, he was strong and gifted. His character, never-say-die attitude, and the ability to perform on the big stage made him a fans' favorite at almost every club he played for, as well as his Welsh nationals.
Born in 1975 in Swansea, John was enrolled into a youth training scheme in Luton town at age 16. His first team debut came in 1993, where he went on to help Lutonreach the 1993/94 FA Cup semis. He was strong in the air and his ball control was excellent.
In 1995, John was signed by Arsenal, where he netted 14 times in 53 appearances for the club. He would later move to W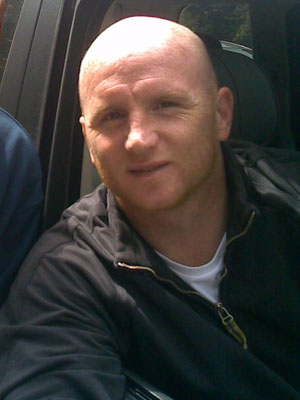 est Ham United in 1997 before joining Wimbledon two years later as the most expensive signing in the history of the club. Although his time at Wimbledon was greatly hampered by injuries, his footballing abilities could not be questioned. From there, he moved to Coventry City before joining Scottish Premier League side Celtic, where he really shone. At Celtic, Hartson won a number of accolades, including Scottish Football Writers' Association Player of the Year and Scottish PFA Players' Player of the Year.
One of John's most notable goals at the club was that which he scored against the Spanish side, Barcelona, at Camp Nou. The goal earned his team an all-important point to proceed in the competition. For the Welsh national team, Hartson was capped 51 times, and he netted 14 times for his country.