Llangoed Hall
If you've been hiking in the hills and mountains of the Brecon Beacons and are looking to have a little luxury, then Llangoed Hall fits the bill. Sitting in the Wye Valley, Llangoed Hall is a stunning property located just a stone's throw from the Brecon Beacons National park, one of the Wales' three national parks. The structure dates as far back as 1632, and it was once the site of the country's first parliament. Sir Bernard Ashley (Laura Ashley's husband) is known to have been the one who converted Llangoed Hall into a hotel. Laura is a well-known figure in the world of furnishings and textiles.
Staying at Llangoed feels like being in a paradise. The art collection here is extensive, with James Whistler's and Augustus John's original works clearly displayed to ensure there is always something to get you intrigued in whatever cranny or nook of the hotel you are. Lying on a 17-acre piece of land, the hall allows its chefs to grow their own herbs, vegetables and fruits; raise quails, ducks, and chickens. There is a smokehouse for smoking fish and meat.
Who Is Llangoed Hall for?
The hall is a decent retreat for anyone with refined sensibilities. The way this hall blends with the environment is just amazing, and you will definitely love it. The gardens here run from wildflower meadows to manicured lawns, with every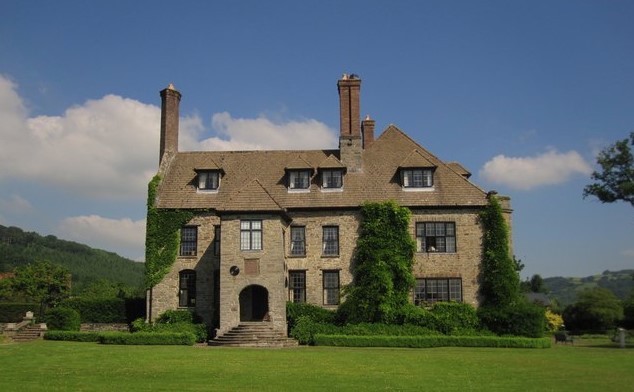 thing arranged and planted to perfection. If you love art, you will obviously want to take your sweet time viewing the sketches, prints, and paintings on the walls. In the hallway, your ears will be treated to sweet grand piano music, which seems to bring glamorous soirees to life. Want to indulge your literary side? There is a comprehensive book library here.
Facilities
First and foremost, Llangoed is a country house, so most of the facilities here seem to have a historical touch. The reception rooms and lounges feature not only roaring open fires but also fine artworks. Stepping outside the door would mean entering the full blast of entertainment, with croquet lawn, a hedge maze, and clay pigeon shooting facilities all available for enjoyment. Fly fishing, archery, and falconry are also available. Just before bed time, you could borrow the hall's telescope and leverage the Dark Sky Park for breathtaking views of the stars.
Accommodation
With just 23 guest rooms available, there is a feel that you will be staying in a private home, not a hotel. The rooms are full of character, and each of them has been individually designed with the theme of Edwardian interiors running across them.
On the top-most floor there is the Master Suite with multiple windows through which you can catch glimpses of the hotel's beautiful gardens. Multiple textile varieties and the antique-inspired furniture complement the look here.